Please be considerate and follow the format or your ID will be removed. You may edit your ID in the page manually or post it below in the comments.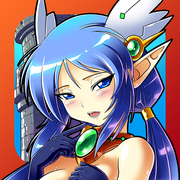 Staff ID
Edit
Contact these guys in game! They are doing a great job of the forum!
1. SteezyZZ (forums) - SteezyZ (in-game)
2. Thandril (forums) - Thandril (in-game)
3. Starfruits (forums) - NoCrown (in-game)
# EXAMPLE NAME - ID HERE
Thandril - Thandril
Scwhellum - Heii
Rosstein - Rosstein
Ad blocker interference detected!
Wikia is a free-to-use site that makes money from advertising. We have a modified experience for viewers using ad blockers

Wikia is not accessible if you've made further modifications. Remove the custom ad blocker rule(s) and the page will load as expected.